We are a team of specialists with great engineering experience. This team consists of musicians and professional sound engineers who took part in recording of famous performers and installations of studio and concert equipment and its development. We develop and produce devices of highest quality targeted for true connoisseurs of real sound and sound quality.

All our constructions are repeatedly listened and tested through blind testing by invited audiophiles, audio operators and fans of good high-quality sound. The models of our devices represented on this website are a result of long run research and tests of various concepts in the spheres of audio and electronic design. Our devices are suitable for usage at home and in studios, stages, cinema, TV and radio broadcasting for high-quality audition, monitoring and mastering of speech and musical programs.

ESD series of our digital-to-analog converters is based on legendary classical multi-bit converters produced by Burr Brown and Analog Devices. These are widely known and recognized as reference of DA audio converter chips PCM63P-K, AD1862N-J and PCM1704U-K. Unfortunately, production of these ICís has been stopped and up-to-date solutions of other producers are based on new delta-sigma component basis.

Therefore there is no professional mass production of multi-bit DACís anymore. Thousands of audio amateurs all over the world look for a possibility to purchase manufactured multi-bit DAC devices or try to make them by themselves.

We have decided to revive industrial production of devices of this kind with usage of up-to-date component base and modern solutions, but keeping the unique by their sound characteristics PCM63, AD1862 and PCM1704 and such as the heart of our DACís. We are also planning production of series of other devices.

We highly value our customers and do everything possible to satisfy their needs in the sphere of high quality sound.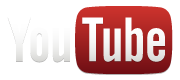 © Copyright Emil Scholz 2014 All Rights Reserved.