© Copyright Emil Scholz 2014 All Rights Reserved.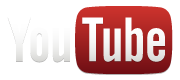 How to return your order
Whenever returning order, please include your dispatch note as proof of purchase.

Goods not as ordered
If you receive your order from us that differ from what you have ordered, then we require that you notify us within 3 days.

Goods or order duplicated
In the event that that your order or order have been duplicated by mistake, then please notify us as soon as possible.

Terms
All sale goods must be returned within 14 days of purchase.

Exchanges
It is possible to exchange orders purchased on this website. Please notify us within 14 days of purchase.

PayPal orders
If you used PayPal to purchase your goods, we will refund money to your PayPal acount.

Non refundable ordrers
The orders have been thrown away, destroyed, lost or damaged through no fault of the supplier, after delivery to the consumer.